4 month Intensive 200hr vinyasa yoga teacher training
200hr Vinyasa Yoga Teacher Training In Letchworth
Discover your path to teaching Yoga with WEDOYOGA's 200-Hour Yoga Teacher Training! Our immersive training empowers you with the expertise to become a confident and compassionate yoga instructor. Whether you aspire to lead students on their yoga journey or seek to enhance your personal practice, our program welcomes individuals of all backgrounds and proficiency levels
Are you ready to embark on a transformative journey into the world of yoga teaching? Join us for our comprehensive 200-hour Vinyasa Yoga Teacher Training program, led by experienced instructors Aminta Gagnon, Roselle Hirst, and guest teachers. This training will help you find your authentic voice as a yoga teacher, deepen your personal practice, and explore yoga on a profound level.
Take The Next Step In Your Yoga Journey With
Lead Teachers - Aminta & Roselle
In Our Yoga Teacher Training March 2024
Become a Certified Yoga Teacher
What Will I Learn?
In our 200-Hour Yoga Teacher Training program, you will embark on a comprehensive journey to deepen your understanding of yoga and develop the skills needed to become a proficient yoga teacher.
Throughout the program, you will master over 100 yoga asanas, gaining insights into their intentions and how to practice and teach them effectively. Delve into the world of yoga philosophy, exploring its history, deities, and the intricate realm of subtle body energetics. Enhance your teaching skills, learning to craft intelligent sequences, infuse philosophy into your classes, and safely assist students. You'll also gain valuable professional skills, including critical thinking, ethics, and a deeper understanding of diversity and inclusion in yoga. By the end of the training, you'll not only be a certified yoga teacher but also equipped with the confidence and knowledge to make a positive impact on your students' yoga journeys.
How Will I Be Assessed?
Assessment in the program comprises various components over the 4-month period, including:
Continuous evaluation of your teaching practices and mini-assessments.
An open-book written exam.
A comprehensive teaching assessment, which involves planning and delivering a 60-minute class.
An Anatomy & Physiology exam.
Regular class observations.
Consistent class attendance records.
These assessments ensure a well-rounded evaluation of your progress and readiness as a certified yoga teacher.
Eligibility and Pre-requisites
To be eligible for our program, applicants should meet the following criteria:
Have a minimum of 2 year of regular and consistent yoga practice.
Alternatively, if you are a teacher in another physical discipline (such as Pilates, meditation, or personal training), you should have a minimum of 1 year of regular practice in that discipline.
Accreditation
Our WEDOYOGA teacher training holds accreditation from two prestigious organizations:
Yoga Alliance Professionals (UK): Accredited at the 200-hour level, our program meets the rigorous standards set by Yoga Alliance Professionals in the United Kingdom.
Yoga Alliance USA: We are also accredited at the 200-hour level by Yoga Alliance USA, further validating the quality and depth of our training.
These accreditations ensure that our program aligns with industry standards and provides you with a globally recognized certification upon successful completion.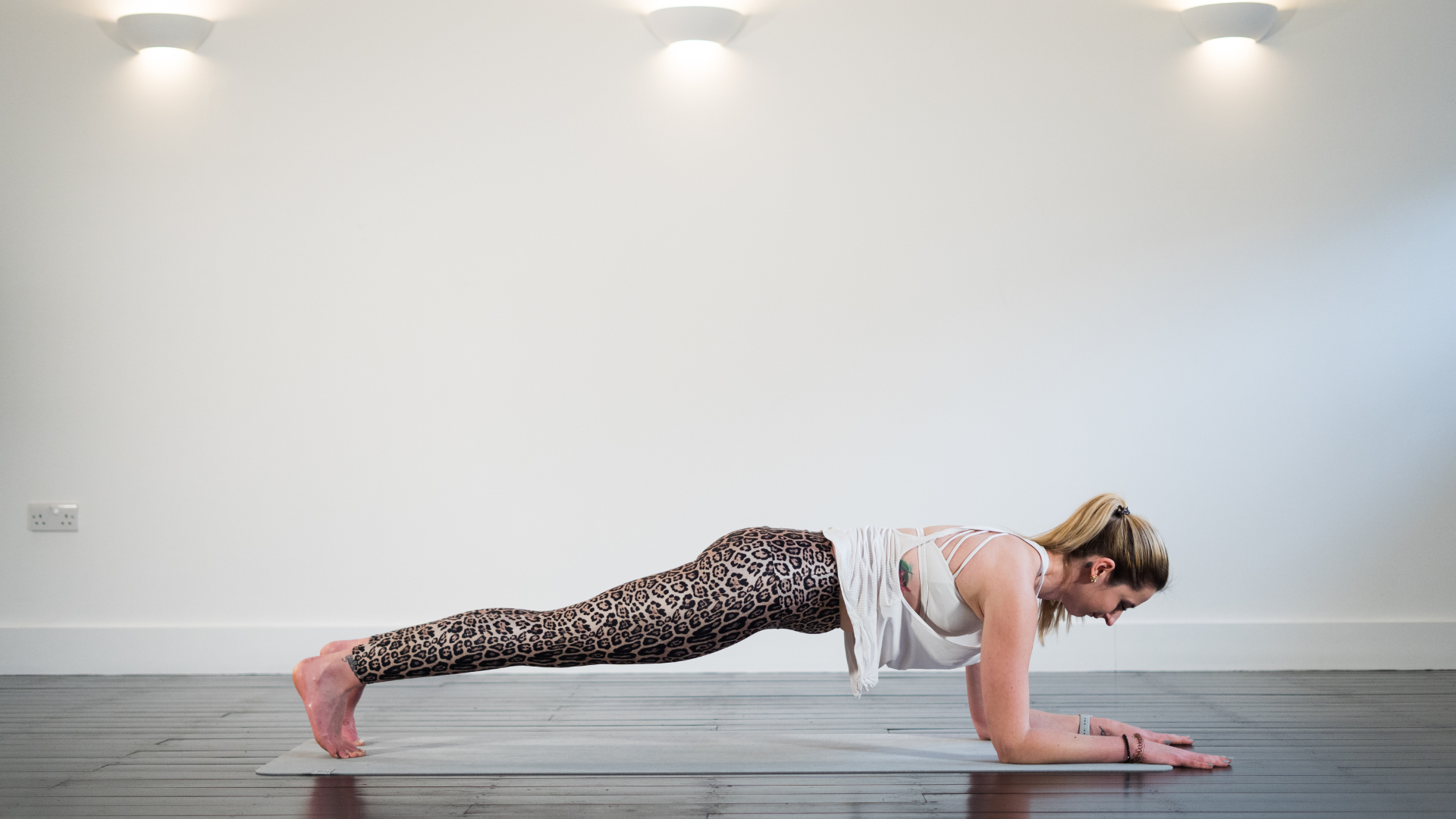 Course Dates in 2024
2 & 3 March
28 March - 1 April *Easter weekend
19, 20 & 21 April
3, 4 & 5 May
24-27 May *May Bank Holiday
7, 8 & 9 June
21, 22 & 23 June
28 - 29 June - Graduation
The training will run 08.00-18.00 each day with plenty of time for breaks for lunch and refreshments.
Class Schedule
Fridays
6.00pm – 9.00pm Zoom sessions
Saturday & Sunday
8.00am – 10.00am Asana Practice
10.00am – 12.30pm Curriculum Modules
12.30pm – 1.30pm Lunch
1.30pm – 3.30pm Lectures & Asana Clinic
3.30pm – 4.00pm Break
4.00pm – 6.00pm Teaching Practice Q&As / Day Summary
In addition to the contact hours, student will also be given homework assignments between modules.
*Subject to small changes
Application Process
If you're interested in signing up for our training, potential students would need to follow the process below:
Fill out a student application.
Have a 20min training interview call. This helps us get to know you, and for you to get any questions answered to make sure the course is right for you.
Once accepted, pay the course deposit to confirm your spot on the course.
Application Form
Our training focuses on vinyasa yoga, a versatile style that can be personalized to align with your preferences and accommodate the diverse needs of your future students.
Your first stop is to email: hello@wedoyoga.co.uk Lead Teacher Aminta is available to address all your inquiries and can even arrange a Zoom call with you.
You'll receive a comprehensive course manual and enjoy studio membership for the entire duration of your teacher training. Plus, we're here to provide continuous support even after the course.
*You will need to acquire or borrow relevant course textbooks, and we recommend obtaining trainee insurance when you begin teaching yoga to the public.
WEDOYOGA provides mats and yoga props free of charge, but many students prefer to have their own for hygiene reasons.
No, our philosophy emphasises that yoga asana practice is subjective. Your ability to perform a specific variation of an asana, in your unique body and life context, does not determine your overall proficiency in yoga.
The program includes both a teaching assessment and a written assessment, along with homework assignments throughout the course. Our teaching team will provide support to ensure your success on the first attempt. However, if needed, assessments can be retaken up to three times.
Upon graduation, you will be a 200-hour Registered Certified Yoga Teacher accredited by Yoga Alliance International.
Our teaching team is dedicated to assisting you in completing the training within your cohort and managing any injuries that may arise. While the course is non-refundable, if you are unable to continue with your cohort due to injury, you may join the following cohort at the same stage in the training.