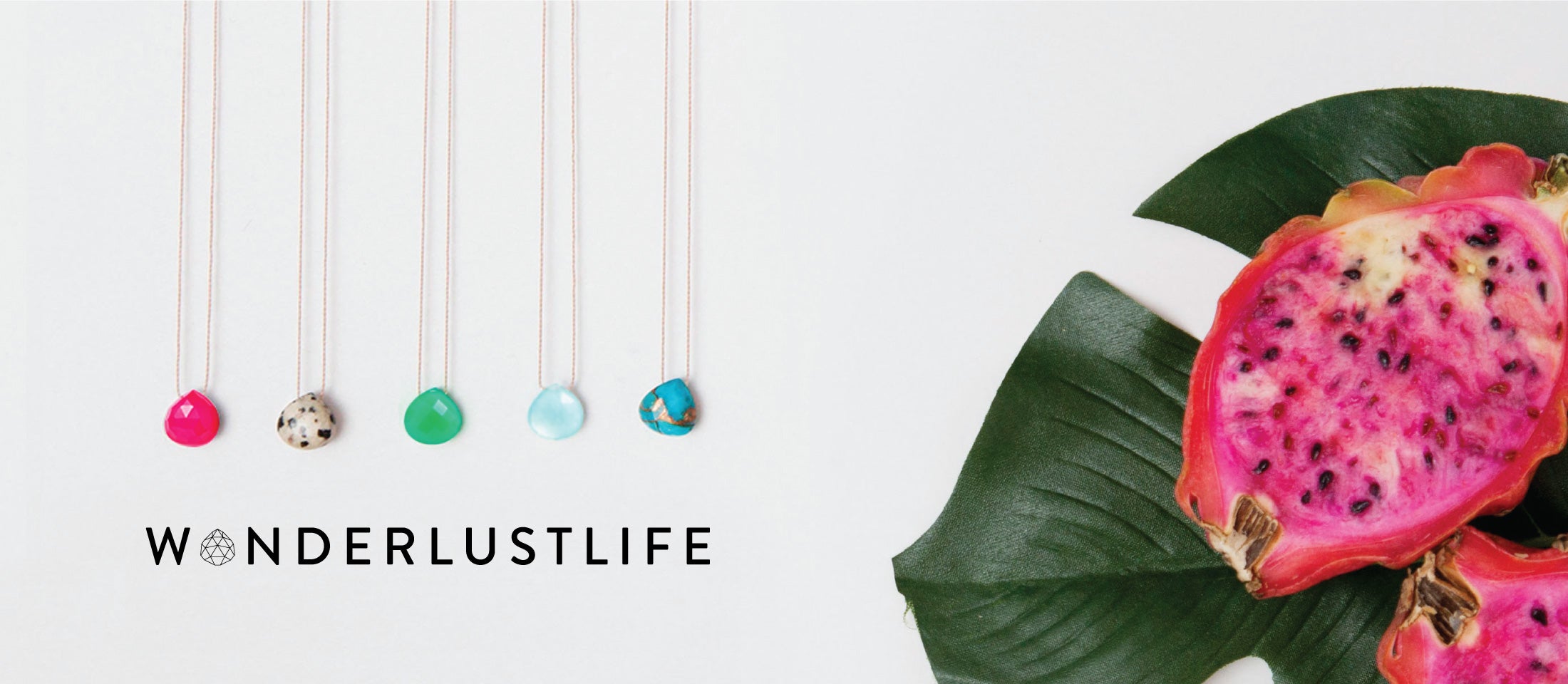 Shop Wanderlust Life Jewellery Necklaces
17 products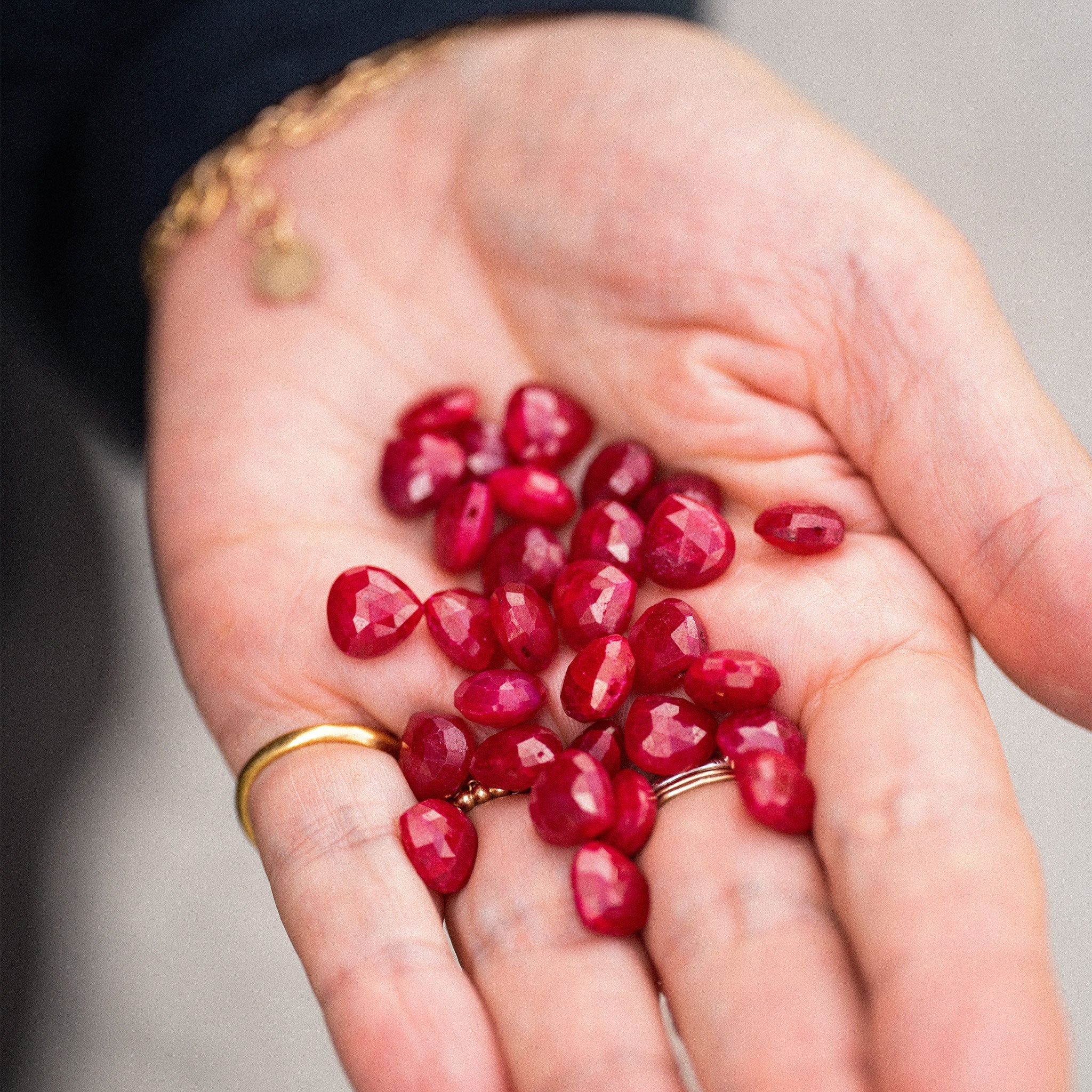 Signature Fine Cord Necklaces
Minimalist fine cord necklaces feature gemstones in signature shape
Handcrafted In Devon, UK
Established in 2013 in-studio based in Devon, their jewellery is both understated and minimal as well as making a glowing statement with the choice of stones and crystals. Wanderlust Life is the creation of designer Georgie Robers, inspired by her own love for travel and lust for creative living. 
Their collection of jewellery is crafted with a minimalist's edge, but takes inspiration from all around the globe and explores the world for ideas sourcing stones. The signature look for Wanderlust Life features a spectrum of semi-precious, faceted stones floating on delicate gold chains and fine cord necklaces.  Turquoise, Opal, Emerald, Ruby, Moonstone and other gemstones evoke the rich palette of blues of the Mediterranean Sea, the wild earthy tones of an African landscape and the vibrant natural shades of a Balinese setting. 

We stock a wide range of their collection in-shop and online and love grabbing a new necklace depending on our mood or the feeling we want to manifest. Each necklace comes with a card telling you about the stone, it's benefits, and the chakra or mantra that can be used or aided when wearing it. Each piece of hand-crafted jewellery features design details unique to Wanderlust Life and each semi-precious gemstone is unique and has its own properties. 
It's hard to find a good yogi gift that no one has, and these are great to buy for your friends who already have everything. We find it hard to let go of them, so how about making them "friendship necklaces" by getting the same stone between the two of you! We know you'll love wearing these empowering and inspiring pieces as much as we do.