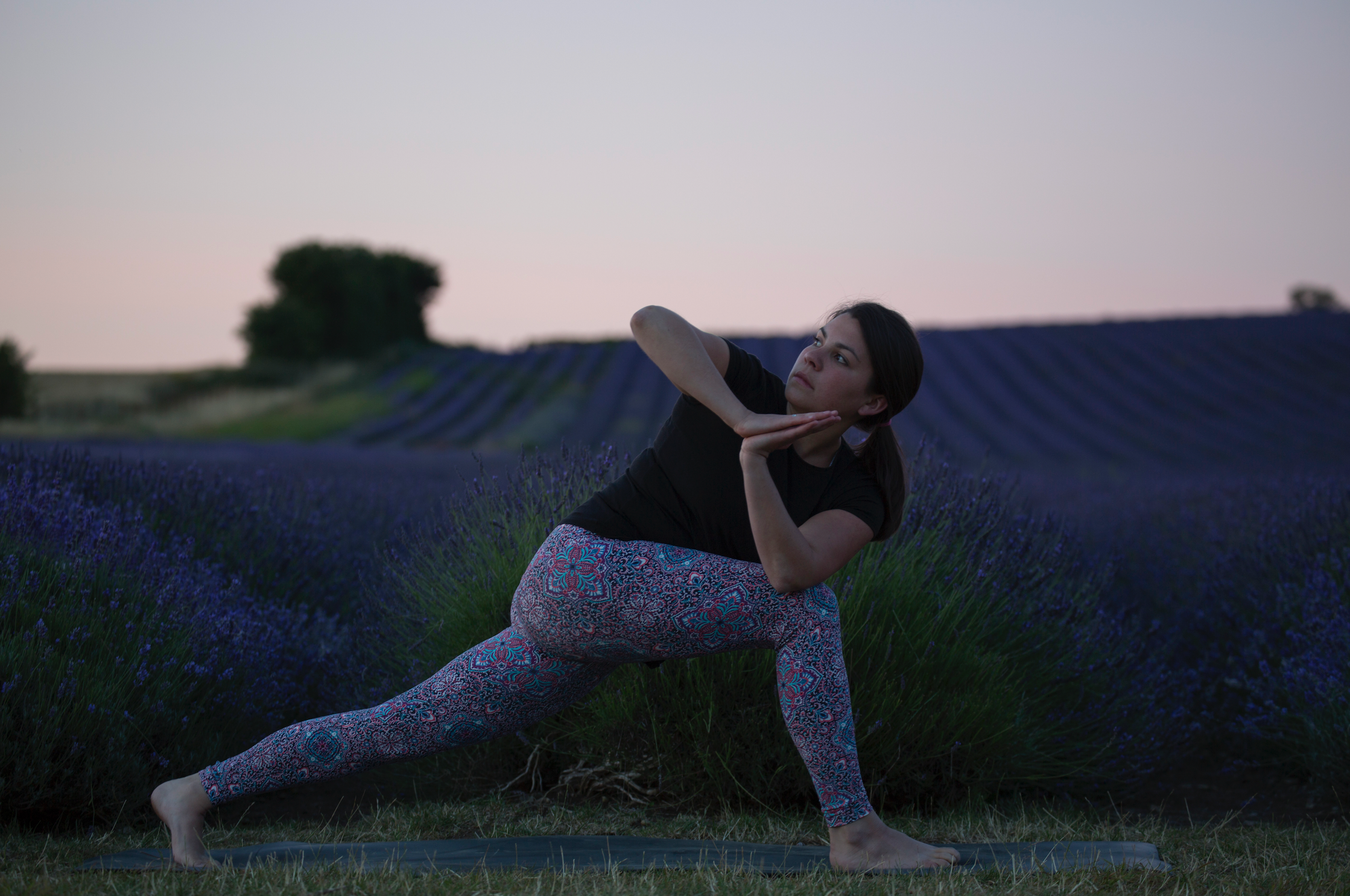 At Hitchin Lavender Fields
Flow With Us This Summer Outdoors At Hitchin Lavender
Join us for an unforgettable outdoor yoga experience at Hitchin Lavender this summer. Our experienced teachers will guide you through a yoga practice that connects you with nature and your inner self.
Vinyasa Yoga Flow Mondays 6:30-7:30PM
Begin your week on a high note with our energizing Vinyasa Flow class. Suitable for all levels, this dynamic practice will strengthen your body, enhance flexibility, and uplift your spirit. Let the flowing sequences and mindful breath guide you as you find balance and inner peace. Start your week with yoga and embrace the positive energy it brings. Join us on Monday evening and elevate your practice.
Book
Gentle Yoga Flow Thursdays 6:30-7:30PM
Join us for a peaceful and rejuvenating Gentle Yoga Flow, take a break from the hustle and bustle of daily life and connect with nature as we focus on gentle movements, stretching, and breathing techniques. This class is suitable for all levels, including beginners, and is perfect for anyone looking to increase flexibility, release tension, and find inner peace.
Book
Vinyasa Yoga Flow Sundays 9:30-10:30AM
Join us on Sunday mornings for an invigorating Vinyasa Flow Yoga class that will energize your body and mind. This dynamic class is designed to challenge practitioners of all levels, from beginners to advanced, through a series of flowing sequences synchronized with our breath. Experience the joy of moving your body in harmony with the serene beauty of the lavender fields.
Book
£12 Drop In
Practice with us this summer at Hitchin Lavender for £12 per class!
Pricing And Booking
Each class costs £12 per person. To secure your spot, you have two convenient options. You can easily book your class online through our website/ MINDBODY app, or if you prefer, you can pay in cash on the day of the class. Please note that any WEDOYOGA studio passes or unlimited memberships cannot be used for the classes at Hitchin Lavender, as they are priced separately.
We want to ensure a seamless booking experience for you, so choose the method that works best for you and get ready to join us for an invigorating yoga session amidst the stunning backdrop of Hitchin Lavender.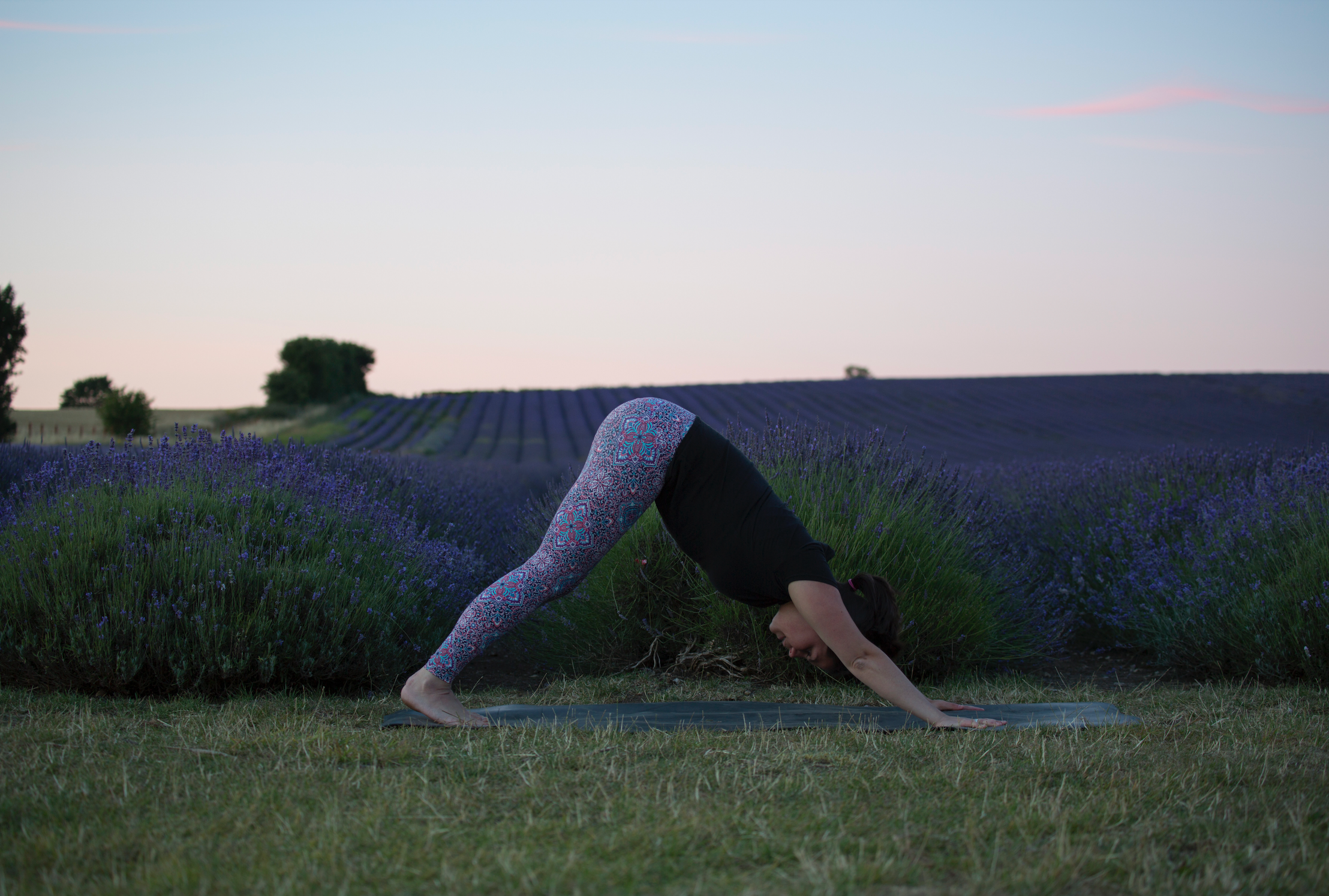 Benefits Of Practicing Outside
Experience the bliss of practicing yoga in nature's embrace as you join us outside this summer. Breathe in the fresh air, soak up the sunshine, and let the beauty of the outdoors enhance your practice, bringing harmony to mind, body, and soul.
Timetable + Book
What To Bring + Weather Policy
Please bring your own yoga mat, water bottle, and a towel or blanket. Yoga mats will not be provided. Wear comfortable, stretchy clothing that allows you to move freely.
Weather Policy

In the event of inclement weather, the class will be cancelled, and a notification will be sent via email to all registered participants or we will post any updates on our social channels. If the class is cancelled due to weather, the class credit will be added back to your MINDBODY account to use for another outdoor class.
How To Get To Hitchin Lavender
Cadwell Farm, Arlesey Rd, Ickleford, Hitchin SG5 3UA
We want to make your journey to Hitchin Lavender as smooth as possible. Here are a few directions to help you reach Hitchin Lavender:
By Car: Hitchin Lavender is conveniently located and easily accessible by car. If you're traveling by car, simply set your GPS to Cadwell Farm, Arlesey Rd, Ickleford, Hitchin SG5 3UA. There is ample parking available at the lavender farm, so you can enjoy your yoga session without worrying about finding a space.
By Public Transport: If you prefer to use public transport, there are several options available. The nearest train station is Hitchin Station, which is approximately a 10-minute drive away from Hitchin Lavender. From the station, you can take a taxi or utilize a local bus service to reach Cadwell Farm.
By Bicycle or Walking: For those who enjoy cycling or walking, Hitchin Lavender is situated in a beautiful rural area that can be easily accessed by bike or foot. Consider enjoying the scenic journey through the picturesque countryside and arrive at the lavender farm feeling refreshed and energized.
Please note that it's always a good idea to check for any updates or changes in transportation routes and schedules before your visit.