4 month Intensive 200hr vinyasa yoga teacher training
200hr Vinyasa Yoga Teacher Training In Letchworth
Discover your path to teaching Yoga with WEDOYOGA's 200-Hour Yoga Teacher Training! Our immersive training empowers you with the expertise to become a confident and compassionate yoga instructor. Whether you aspire to lead students on their yoga journey or seek to enhance your personal practice, our program welcomes individuals of all backgrounds and proficiency levels
Are you ready to embark on a transformative journey into the world of yoga teaching? Join us for our comprehensive 200-hour Vinyasa Yoga Teacher Training program, led by experienced instructors Aminta Gagnon, Roselle Hirst, and guest teachers. This training will help you find your authentic voice as a yoga teacher, deepen your personal practice, and explore yoga on a profound level.
Take The Next Step In Your Yoga Journey With
Lead Teachers - Aminta & Roselle
In Our Yoga Teacher Training March 2024
WEDOYOGA's Yoga Teacher Training Terms and Conditions
WEDOYOGA's Yoga Teacher Training Terms and Conditions
 Last Updated: October 2023
Terms and Conditions
Entry Requirements:
To be accepted into the program, applicants must have a regular yoga practice, preferably for a minimum of 2 years.
A history of attending yoga classes may be required.
A reference from a yoga teacher to support your application might also be necessary.
During the Training:
If you exhibit symptoms of COVID-19, please refrain from attending the studio. In cases of COVID-19-related absences, we will provide options for catching up, either through virtual participation if you are well enough or by completing additional assignments with your mentor.
In the event of illness or unforeseen circumstances that may hinder you from completing the course on time, catch-up options will be available, subject to additional charges.
Students are expected to practice yoga daily during the training, unless otherwise advised.
To receive your certificate, you must have attended all modules (or paid for catch-up modules), paid all fees, and met the standards set by Becky Farbstein (Lead Teacher), Elodie Frati (Anatomy), and Mollie McClelland Morris (Experiential Anatomy).
Exams, class observations, class assists, and practice classes are not included in the allocated training hours.
Booking:
A non-refundable deposit is required upon acceptance to secure your spot.
The remaining balance can be paid in installments or through a payment plan, with a total of £2950  (consisting of a non-refundable deposit of £500 followed by 6 payments of £408), or £2450 (including a non-refundable deposit of £500, with all remaining fees due by May 31, 2023).
We reserve the right to withhold the certificate of completion for students who have not paid their full fees.
Training Fee Includes:
Over 190 contact hours of integrated education covering teaching methodology, anatomy, philosophy, and the history of yoga, approved by Yoga Alliance Professionals (including contact hours and self-study/class observations).
A Teacher Training Manual.
Free weekly yoga classes (3 Livestream classes + 3 studio classes) to be used at any WEDOYOGA studio before graduation.
The opportunity to observe and assist regular classes at

WEDOYOGA

.
Post-graduation, the chance to teach at least three months' worth of PAID weekly community classes at

WEDOYOGA

.
Training Fee Doesn't Include:
Travel to/from

WEDOYOGA

studio.
Food and beverages.
Required reading materials/books.
Any required module catch-ups.
Refund Policy:
In the event that

WEDOYOGA

cancels the training for reasons other than COVID-19, a full refund will be issued.
If

WEDOYOGA

cancels the training due to COVID-19, alternative arrangements will be made for completing the training.
Once the training has commenced, no refunds will be granted.
Training Etiquette:
Punctuality is essential; please arrive on time for training sessions. Notify Yogarise directly by phone if you anticipate lateness due to unforeseen circumstances.
Mobile phones should not be used during classes or modules unless explicitly requested for specific purposes (e.g., taking photos or videos).
Seek permission from teachers and fellow trainees before capturing photos or videos and sharing them on social media.
Maintain cleanliness and tidiness in the studio, both during training and breaks. Dispose of trash properly, return props/mats to their original places, and clean any used mugs/glasses.
If illness prevents you from attending training, promptly contact the studio. Arrangements will be made for makeup hours or assignments, and private catch-up sessions with faculty members are available for an additional fee of £50/hr.
Catch-Up Procedures:
The format of catch-up sessions may vary depending on the teacher's preferences and the material to be covered.
Some teachers may prefer group participation, while others may suggest additional reading and written summaries of key learning points. Practical exercises and reflections may also be required.
Teachers may choose to cover topics through in-person or virtual catch-up sessions based on their discretion.
If you schedule an in-person catch-up session, coordinate with the studio in Peckham and the respective teacher to ensure availability and avoid conflicts.
The duration of catch-up sessions may differ from the original module duration and will be determined by the teacher.
A suggested fee of £50 per hour for catch-up sessions is recommended, although some teachers may charge more.
COVID-19 Precautions and Procedures:
WEDOYOGA

maintains strict cleanliness standards in accordance with government guidelines.
Teacher trainees are required to bring and use their own yoga mats.
Additional handwashing sinks and hand sanitizing stations have been installed for enhanced hygiene.
In cases of COVID-19-related absences, options for catching up, either virtually or through additional assignments as specified by the teacher, will be provided.
Cancellation Policy:
While it is unlikely that a student will discontinue the course after commencement, we understand that unforeseen circumstances may necessitate withdrawal. In such cases, a certificate of graduation will not be issued, and course fees will remain due, unless an exemption applies. To communicate your decision to discontinue the course, please email info@wedoyoga.co.uk as soon as possible.
Ethics:
As a student and/or graduate of the
WEDOYOGA 
Yoga Teacher Training course, you are expected to:
Adhere to traditional yoga principles outlined in the yamas and niyamas.
Maintain honesty and transparency in all personal and business dealings.
Refrain from criticizing other yoga teachers or yoga systems.
Continue your yoga studies and personal practice regularly.
Avoid discrimination based on race, religion, gender, age, or sexual orientation.
Respect your students' beliefs and values.
Acknowledge the limits of your skills and scope of practice and refer students to seek alternative instruction, advice, treatment, or guidance when necessary.
Commit to upholding the standards of the teachings received and promoting the positive reputation of yoga at all times. Failure to do so may result in the revocation of accreditation from Yogarise Teacher Training.
Photo Waiver:
During the training, we may take photos for use in Yogarise marketing materials, including the website and social media channels. If you prefer not to have your image used in this way, please email
info@wedoyoga.co.uk
.

Grievance Procedure:
We are committed to ensuring that all trainee teachers have a positive training experience, free from discrimination or bias. If you have concerns or grievances related to the training, please notify us immediately. Your complaint will be handled confidentially.
Contact info@wedoyoga.co.uk to schedule a meeting online, over the phone, or in person. If you prefer to submit a written complaint, send it to info@wedoyoga.co.uk  or our mailing address. We will respond within 24 hours and provide a timeframe for addressing your query if an immediate answer is unavailable.
By accepting your place in the WEDOYOGA YTT.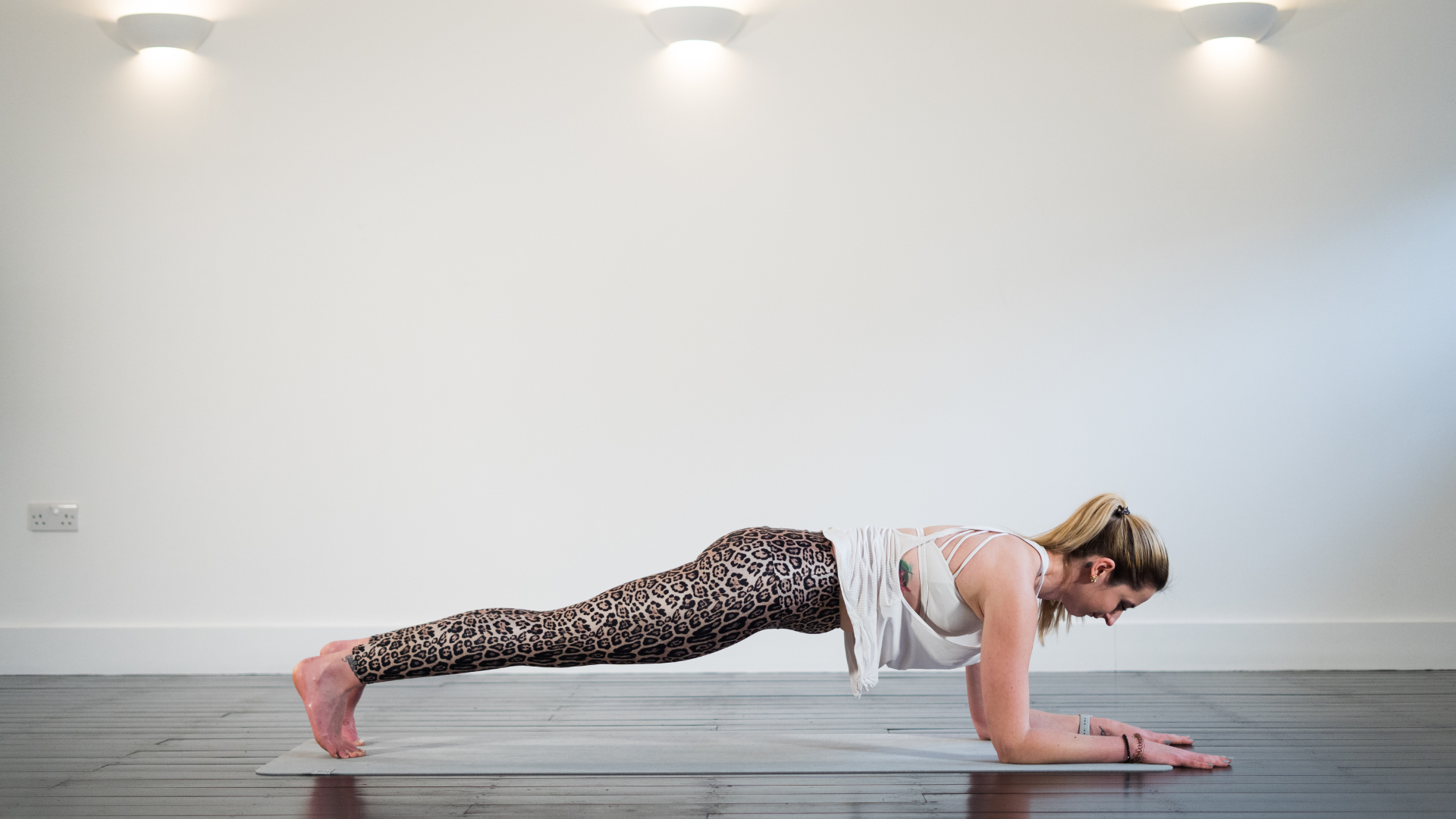 Course Dates in 2024
2 & 3 March
28 March - 1 April *Easter weekend
19, 20 & 21 April
3, 4 & 5 May
24-27 May *May Bank Holiday
7, 8 & 9 June
21, 22 & 23 June
28 - 29 June - Graduation
The training will run 08.00-18.00 each day with plenty of time for breaks for lunch and refreshments.
Class Schedule
Fridays
6.00pm – 9.00pm Zoom sessions
Saturday & Sunday
8.00am – 10.00am Asana Practice
10.00am – 12.30pm Curriculum Modules
12.30pm – 1.30pm Lunch
1.30pm – 3.30pm Lectures & Asana Clinic
3.30pm – 4.00pm Break
4.00pm – 6.00pm Teaching Practice Q&As / Day Summary
In addition to the contact hours, student will also be given homework assignments between modules.
*Subject to small changes
Application Process
If you're interested in signing up for our training, potential students would need to follow the process below:
Fill out a student application.
Have a 20min training interview call. This helps us get to know you, and for you to get any questions answered to make sure the course is right for you.
Once accepted, pay the course deposit to confirm your spot on the course.
Application Form
Our training focuses on vinyasa yoga, a versatile style that can be personalized to align with your preferences and accommodate the diverse needs of your future students.
Your first stop is to email: hello@wedoyoga.co.uk Lead Teacher Aminta is available to address all your inquiries and can even arrange a Zoom call with you.
You'll receive a comprehensive course manual and enjoy studio membership for the entire duration of your teacher training. Plus, we're here to provide continuous support even after the course.
*You will need to acquire or borrow relevant course textbooks, and we recommend obtaining trainee insurance when you begin teaching yoga to the public.
WEDOYOGA provides mats and yoga props free of charge, but many students prefer to have their own for hygiene reasons.
No, our philosophy emphasises that yoga asana practice is subjective. Your ability to perform a specific variation of an asana, in your unique body and life context, does not determine your overall proficiency in yoga.
The program includes both a teaching assessment and a written assessment, along with homework assignments throughout the course. Our teaching team will provide support to ensure your success on the first attempt. However, if needed, assessments can be retaken up to three times.
Upon graduation, you will be a 200-hour Registered Certified Yoga Teacher accredited by Yoga Alliance International.
Our teaching team is dedicated to assisting you in completing the training within your cohort and managing any injuries that may arise. While the course is non-refundable, if you are unable to continue with your cohort due to injury, you may join the following cohort at the same stage in the training.