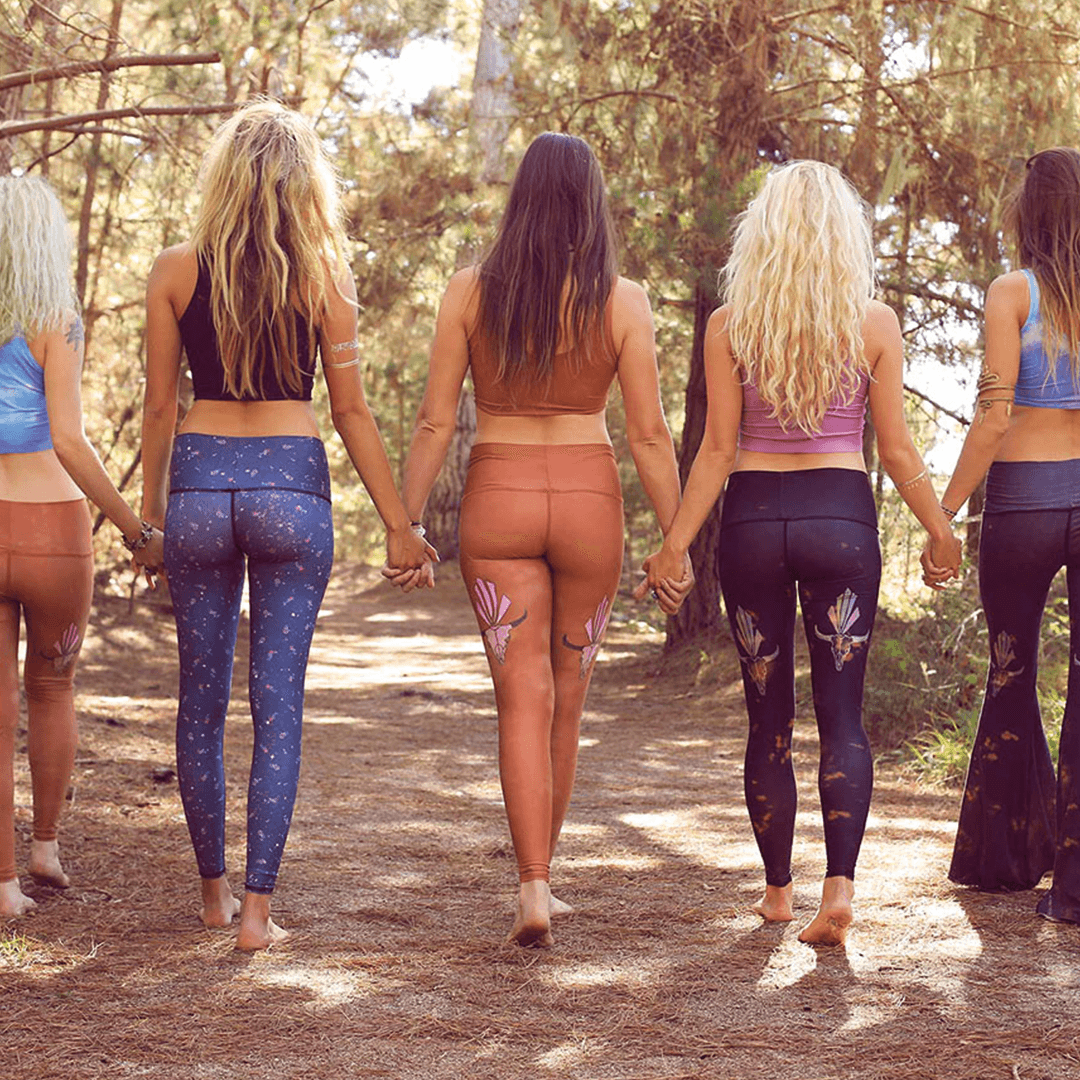 Shop Teeki Activewear In The UK
0 products
Eco-Conscious Activewear
They were once plastic bottles, and now they're the perfect leggings for hot yoga. Owner and designer, Lindsay Hemric came across water bottle clothing that at the time was made into bikinis. Today she makes leggings that can be worn in the studio as well as the ocean with this amazing comfortable fabric. Teeki is one of our best performing yoga pants for a sweaty practice with the comfort of knowing they're made sustainably and from recycled materials and shipped with care and eco-conscious. 
Sorry, there are no products in this collection.
Teeki legging designs are inspired by nature and the universe and most of the printed leggings are limited editions. So if you like a print, nab them while you can! They won't be around for long. They're beautiful bohemian prints are eye-catching and will suit all body shapes. 
They're moisture wicking and breathable, and the four-way-stretch gives them flexibility allowing them to maintain shape after persistent wear and they are proud to be chafe resistant and camel toe free! We like that a lot! Because the fabric was made initially for swimsuits, these leggings are great for hot yoga since they don't show sweat marks and will dry in 20 minutes or less. You'll find they're comfortable for just lounging or a range of yoga styles, but if you want to give them the real test, it's in a hot environment. So try them out in our Hot WEDOYOGA flow or the Hot Flow + Restore. 

Teeki leggings come in 4 different sizes and there's a bit of leeway between each size, but sheerness can be a slight issue so we recommend getting your "true" size - so checking out the measurements and finding the best size to match. If you have slimmer hips or a small waistline, we recommend sizing down since the waistband is elastic-free to avoid chafing. The flexible waistband means they can be worn as a high waisted style or folded down to a low-rise look. They're silky and sleek like swimsuit fabric and are incredibly comfortable on the body, lending themselves perfectly to yoga asana practice. 

Teeki uses a special textile treatment that has been developed to reduce water waste and carbon emissions. They have all been produced with sustainable materials within the US using a solar powered facility. Each yoga pant is made from 80% recycled plastic bottles - that's 25 water bottles in each pair! They have a commitment to fair labour and safe practices across their business chain and we love having them as part of our WEDOYOGA brand family. These were our founder, Aminta's first pair of yoga leggings so are truly a fam-favourite.