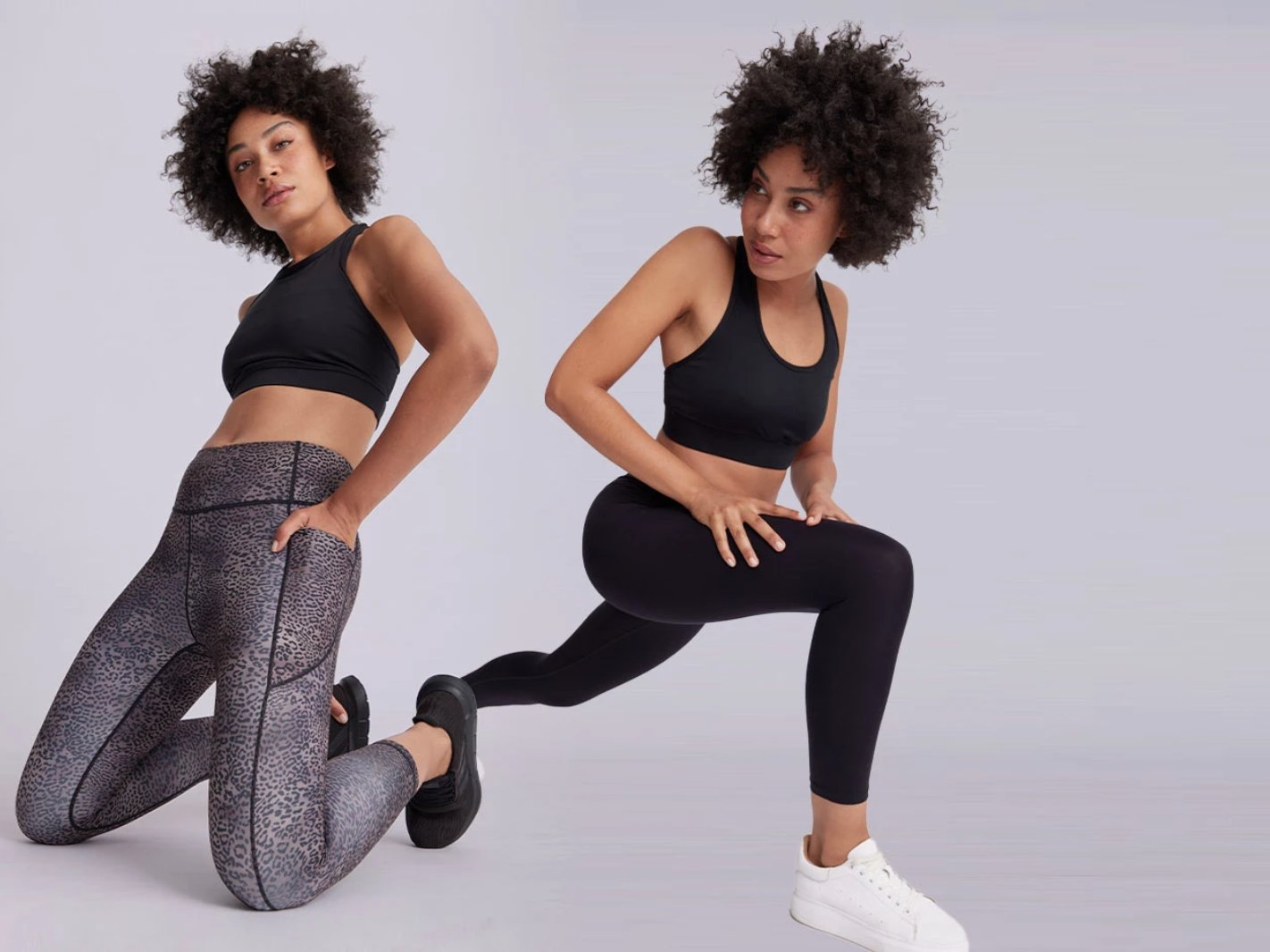 Shop Dharma Bums Activewear In The UK
3 products
Empower Your Purchase with Dharma Bums
One of the first brands that caught our eye was Dharma Bums. They've got style, they're conscious about our beautiful Earth, and their fun patterns absolutely sing to our auras! They have some beautiful ethics that really speak to us.
Dharma Bums started in Sydney, Australia and has grown to a globally loved brand of ethical activewear. Debbie Lawson was a fashion designer and yogi who was frustrated about not being able to purchase ethical and sustainable clothes for her yoga practice. We know that feeling well! She wanted a brand that fit her own values - activewear that was ethically made, that combined performance with purpose, and embodied the freedom and fun of her community in Sydney. Since there was nothing on the market that fit her dreams, Dharma Bums was created in 2013 and has since spread to yogis around the world that share her love and passion.
Their guiding principles are style, performance, and spirit and with these three ingredients they've come up with an incredible activewear line that we love. Dharma Bums has an Australian-based design team who create unique and signature designs that are hand drawn and printed on the latest high-tech, sustainable performance fabrics. They take the time to focus on making every design and print as unique and as timeless as possible and take their cues from nature and the environment and apply it to their hand-painted prints. You can be assured that you're getting gear that not only looks good and is one of a kind, but feels good as well. We love all their prints, but the florals and animal prints are our absolute favourites. 
The fabrics that they use are made to perform, they can stand the test of our power flows and pilates classes. And since they're also comfortable and fit perfectly, we like them in just about every other class as well. Recently, they've even started adding pockets which makes the versatility of their leggings even greater. So you'll see us walking around town sporting these!
We love their products, but we also just love this brand. Both the founder and Dharma Bum's employees focus on practicing yoga and meditation regularly to make sure the products do what they're supposed to. They strive to promote a healthy body image through a range of model sizes and zero airbrushing. In the wellness industry we're sold what the 'perfect' image of health should be, when we know that it doesn't matter what your shape or size is so we love this authentic and genuine approach to activewear fashion.
Not only do they care about their internal employees, but Dharma Bums also works exclusively with Australian and international manufacturers who are committed to ethical practices. They ensure that every person they work with is treated with respect and dignity by promoting and only buying into businesses that support fair labour and small Australian factories that are ethically-certified. 
They are proud to be part of the slow fashion movement making long-lasting garments that mean you don't need to buy more year after year. Their products are consciously created for a better world for everyone and they have a commitment to making their "footprint on Earth a little lighter". We love following this brand and stocking them in our shop so that we can bring them to you.